Welcome to the 3N1GMA
   We at 3N1GMA focus on creating an impact in the Music Industry, through our wide range of services. Offering Management, Coaching sessions, Video Production, Networking, Marketing and much more for Bands and Artists worldwide. With an extremely dedicated team, we pride ourselves on our Family oriented approach at creating relationships with our future clients.
Founders Robb O'Day and Norman Mathers have a combined 40 years in the music industry and both have performed for 20 years in numerous genres. We at 3N1GMA believe that achieving your dreams is a reality, and we strive to make that happen.
We recently released our Documentary "A New Beginning - A Story about the BC Music Scene" Available on YouTube and Telus Optik TV. We are branching off this documentary with "KILL THE NOISE" a 6 episode Docuseries about our Local Music Scene. If you'd like to help or support in anyway please email 3n1gmamedia@gmail.com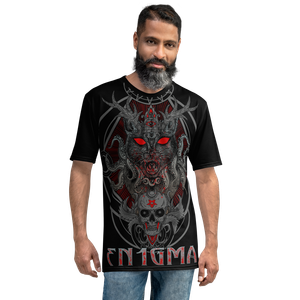 Check out our line of Clothing and Merchandise! Click the Button above!
Check out our upcoming Events and Purchase tickets by Clicking the Button above!